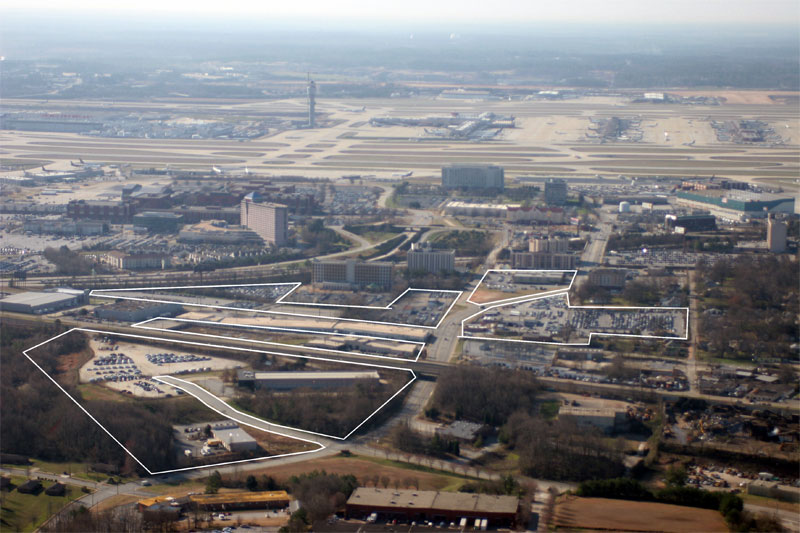 Atlanta Air Center covers 80 acres of developed and undeveloped land, 90 seconds away from Hartsfield Jackson Atlanta International Airport. We have the largest privately owned property in the Atlanta Airport area, consisting of one office building, two single tenant office/warehouse buildings, one multi-tenant building and 35 acres of undeveloped industrially and commercially zoned property.
The property was developed by Tommy Tift, Jr. of Atlanta and has been in the family since 1896. Originally this was the site of Piedmont Cotton Mills, even then a business devoted to the needs of the transportation industry.
In 1970, due to the growth of the airport and changes in the textile industry, Atlanta Air Center was created. The world renowned Jova/Daniels/Busby was brought in to create a land use plan for the projected 20 year development. After three generations of family ownership, Tommy Tift was convinced to continue family tradition and do the job right.